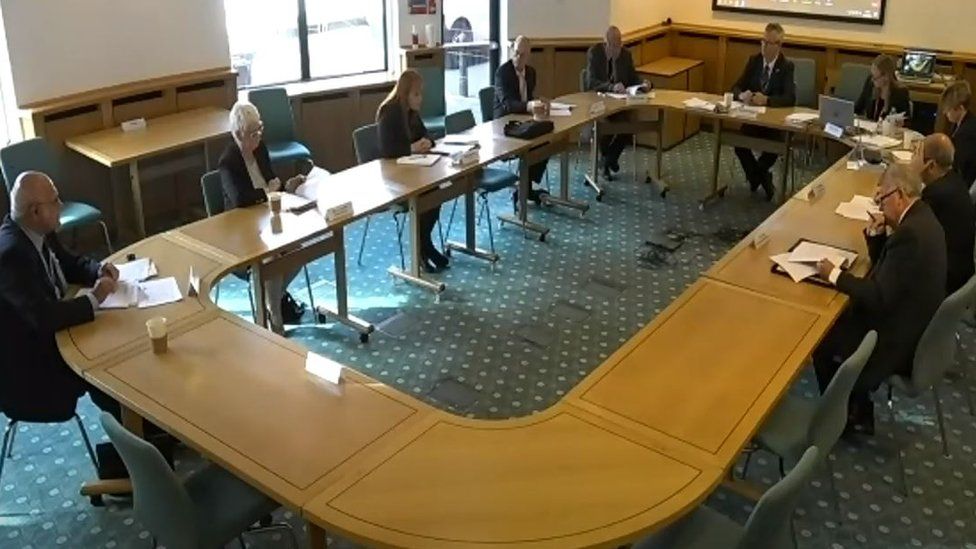 A councillor who emailed a town's mayor asking if he had Nazi ancestors has been told to publicly apologise to him at a council meeting.
David Rudd breached East Riding of Yorkshire Council's code of conduct when he sent the email to Market Weighton mayor Peter Hemmerman on 12 June 2020.
A standards committee meeting heard the pair had an "acrimonious" relationship.
Mr Rudd told the meeting he emailed an apology to the mayor days later.
He said he was not racist in asking the "cheeky" question and did not consider himself as being racist "as my mother was Armenian".
'Shocked and upset'
Mr Rudd said "a couple of glasses of red wine" persuaded him to send the email.
"I'm sorry I sent it. I wouldn't send anything like that to anybody, but let's be frank about it, it depends how he sees it. If it was one of his mates I'm sure he would've laughed it off," Mr Rudd told the committee panel.
The committee's report said Mr Hemmerman, who is of German descent, was "shocked and upset by such questioning" and that he reported the email as a hate incident to Humberside Police, but the force "will take no further action unless the messages continue".
Following the hearing, Tim Norman, committee chair, said Mr Rudd breached the council's conduct on treating others with respect and recommended he "make an apology to the complainant at a council meeting of Market Weighton Town Council".
Article and picture above is courtesy of the BBC.
As the article below illustrates, Peter Hemmerman is 'one of our own' and has represented the causes of Yorkshire devolution and those of his constituents, for many years…