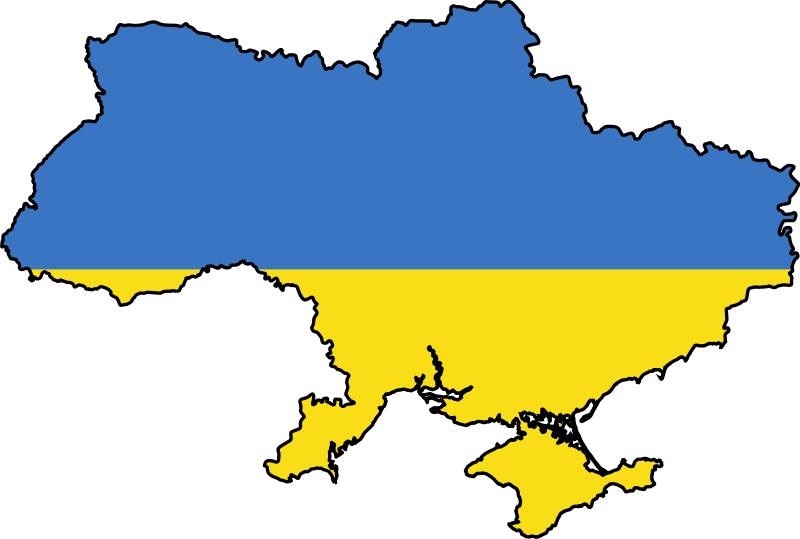 We condemn the illegal war being conducted by Russia in Ukraine. The subsequent atrocities have already attracted a potential war crimes investigation and generated a developing humanitarian crisis.
Despite the propaganda war, and those who seek to profit from it, being evident in all forms of communication, we seek to present accurate information and verifiable facts to our readers, to draw their own conclusions and form their own opinions.
Making your voice heard
If you want to help by making your voice heard against the war in Ukraine you can join a Stand with Ukraine protest.
Razom For Ukraine has created a list of actions you can take to help, from contacting elected officials and attending events, to volunteering your skills.
Support Ukraine Now has curated country-specific ways to help for 32 countries.
Supporting organisations working on the frontline
Organisations working on the ground are best placed to help people affected by war, and these organisations are and will be in need of support as the crisis continues. The International Medical Corps is on the ground in Ukraine providing emergency medical relief services.
Ukrainian Red Cross is providing emergency aid to all those in need.
Nova Ukraine is delivering aid packages to people with everything from baby food and hygiene products, to clothes and household supplies.
Supporting refugees and people seeking asylum
There are many organisations here in the UK who continue to support refugees and asylum seekers, if you're able to you can volunteer for Refugee Action and the Refugee Council, help house refugees with Room for Refugees and Refugees at Home.
References
The United Nations is an international organization founded in 1945. Currently made up of 193 Member States, the UN and its work are guided by the purposes and principles contained in its founding Charter.*
NATO is committed to the principle that an attack against one or several of its members is considered as an attack against all. This is the principle of collective defence, which is enshrined in Article 5 of the Washington Treaty.*
*These references can also be found in Useful Links section of the website and have been reproduced here for convenience.
Stand with Ukraine – We are uniting against Putin's invasion and violence, in support of the people in Ukraine. We are coming from all places and all backgrounds in support of those under attack. We know: This is not "just" an attack against the Ukrainian people. This is a war against democratic values, human rights and peace.
International Medical Corps relieves the suffering of those affected by conflict, disaster and disease, often in difficult and dangerous environments. We deliver vital healthcare services and training that help devastated populations move from relief to self-reliance.
Nova Ukraine is a registered non-profit organization dedicated to raising awareness about Ukraine in the US and throughout the world and providing humanitarian aid to Ukraine. We work closely with non-profits and volunteers focused on helping Ukraine.
At Refugee Action, we help people who've survived some of the world's worst regimes. We get them the basic support they need to live again with dignity. Then we help them build safe, happy and productive lives in the UK. Our vision is that refugees and people seeking asylum will be welcome in the UK. They will get justice, live free of poverty and be able to successfully rebuild their lives.
The Refugee Council is a leading charity working with refugees and people seeking asylum in the UK. Founded in 1951, following the creation of the UN Refugee Convention, we exist to support and empower people who have made the heart breaking decision to flee conflict, violence and persecution in order to rebuild their lives here in the UK.
Room For Refugees is a community hosting network that offers safe, temporary homes and pastoral support for insecurely-housed refugees, asylum seekers and vulnerable groups – families, the sick, the elderly and unaccompanied asylum seeking children with no recourse to public funds.
Refugees at Home is a UK charity which connects those with a spare room in their home to refugees and asylum seekers in need of somewhere to stay.
UNHCR, the UN Refugee Agency, is a global organization dedicated to saving lives, protecting rights and building a better future for refugees, forcibly displaced communities and stateless people.
Ukrainian Red Cross – The main aim of the Society's activity is to ensure human life protection, prevention and mitigation of human suffering during armed conflicts, natural disasters, catastrophes and accidents, support to medical services of the armed forces and public healthcare services, assist public authorities of Ukraine in their activities in the humanitarian field.
Razom was born out of the Revolution of Dignity in 2014 when millions of people worked together and risked their lives to build a pathway to a better future for Ukraine. Those who were unable to be in Ukraine during this time, wanted to do their part to help the movement as best they could from abroad. Many sent funds and supplies to sustain the community built on the Maidan through the winter, but they also took to the streets in their own cities to raise awareness and amplify voices from Ukraine in the West.
Support Ukraine Now has curated country-specific ways to help for 32 countries. Please be aware that it's a crowdsourced effort, we have limited capacity for quality assurance and can make mistakes. If you see one – let us know and we'll resolve that.
Articles
24-02-2022 – See also, Internet reform.