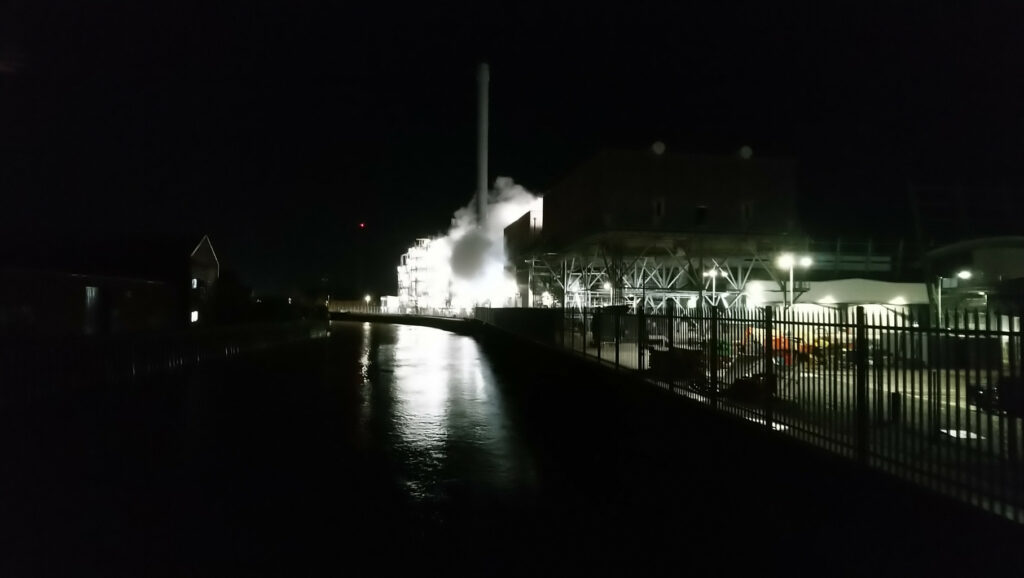 We have all heard the public relations rhetoric many times before but the answers to more profound questions continue to be elusive:-
Construction work is about to start on the facility where the waste will be turned into refuse-derived fuel known as RDF – We would rather see the environmental sustainability assessment.
The low-carbon RDF will mostly be used to power the nearby Energy Works factory in Cleveland Street which also recycles waste through a gasification process to produce electricity to feed into the National Grid.

Warning – The preceding link to "Renewables" articles leaves it to the reader to make their own assessment of whether they are "sustainable" or "greenwash".
Most residents of East Hull will recall the major incident at the Energy Works referred to in the article below (26-09-2020) but the conclusions of the investigation are less well known:-
The author was led to believe the Energy Works would be 'mothballed' and join the other three similar plants across the country, which had all experienced similar operational difficulties; clearly this is not the case.
Prior to the major incident at the Energy Works, a number of questions and observations were put to a Local Councillor, who was a member of the 'over-sight' group for the plant; as silence had been the response from the developer; but the responses were to say the least complacent:-
To quote one local resident – "If you can smell it when the plant is in operation then clearly the gasification process is not working as intended."
Are dioxins being emitted, similar to an incident (believed to have been in Derbyshire) where the incinerator was running below the required temperature, causing all milk production in the fall out zone to be condemned? – No answer
Have lessons been learnt from the Capper Pass cancer cluster? – No answer
Apparently the air quality is monitored but the 'over-sight' group was unaware of the results being obtained – surely that is the point of an 'over-sight' group?
Articles
24-01-2022 – Big recycling changes for Hull's black bin rubbish with £6.7m new complex – Angus Young, Hull Daily Mail
26-09-2020 – Updates as Energy Works Hull speaks out after Cleveland Street fire – Sophie Corcoran & Nathan Standley, Hull Daily Mail